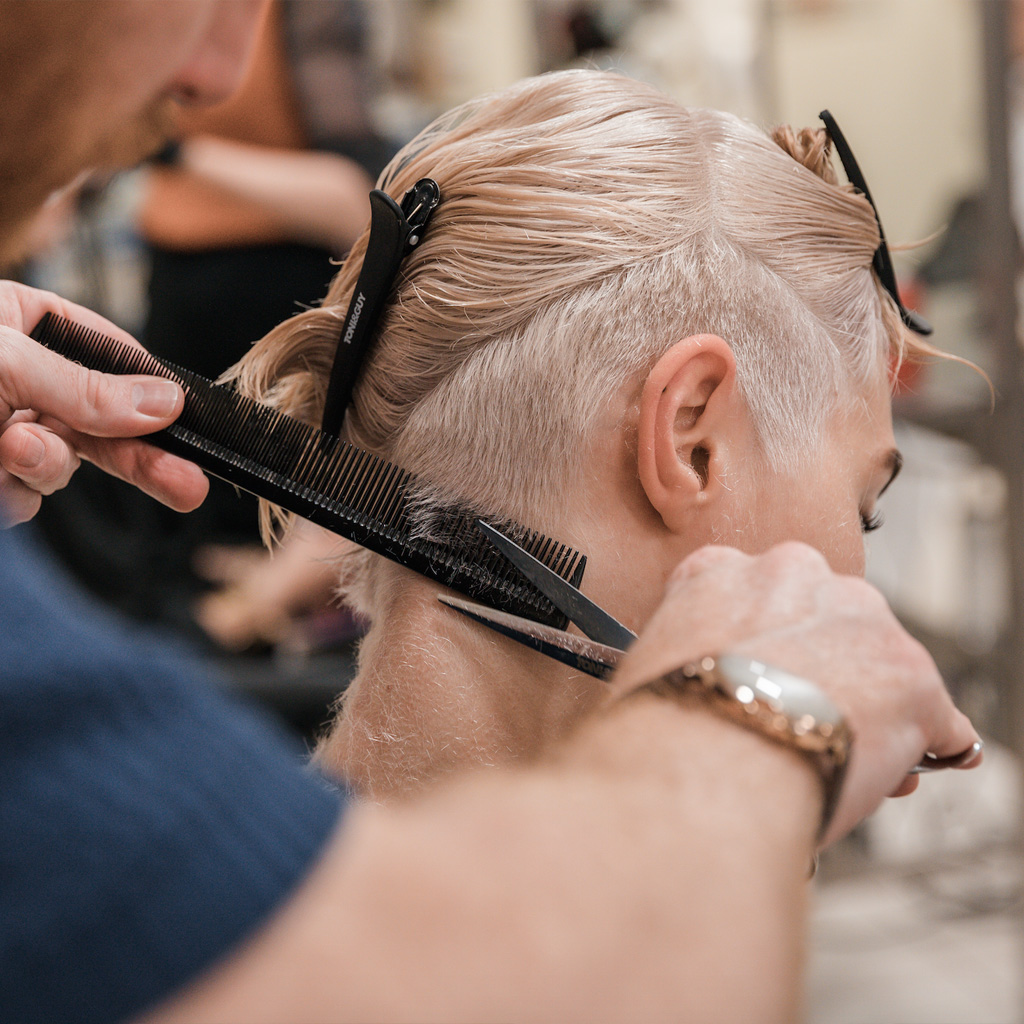 Ditt pass till en fantastisk karriär.
Om du söker en karriär som tar dig någonstans, där du kan bli det du vill bli, upptäck TONI&GUYs värld.
TONI&GUY Stockholm söker Dig som är ambitiös, engagerad och trendmedveten, som vill specialisera dig inom klippning och styling och vill arbeta med utbildning, shower och visningar, till vårt team.
Arbeta med några av de mest kreativa och trend fokuserade människorna i branschen.
Som TONI&GUY Stylist:
Specialiserar du dig inom klippning och styling.
Har du en nära kommunikation med våra färgtekniker när ni arbetar med kunder.
Involverar du dig själv aktivt i vår vidareutbildning på salongen.
Lär du dig vår nya kollektion vilken du arbetar med både på salongen och på shower, seminarier och visningar tillsammans med vårt art team.
Håller du dig ständigt uppdaterad inom mode och trender.
Erbjuder du våra kunder en hög nivå av kunskap och service.
Om Dig:
Du är en erfaren frisör.
Vill specialisera dig inom klippning och styling, och överlåter färg till våra tekniker.
Gillar att arbeta och kommunicera med kunder.
Bra på att jobba i team.
Driven, vill ständigt utvecklas och lära dig nya saker.
Trygg i att arbeta på engelska eftersom vi är ett internationellt företag och har många internationella kunder.
Bra på att lyssna och jättebra på att kommunicera.
Vi erbjuder dig:
Specialistutbildning så att du ska kunna specialisera dig på klippning och styling när du arbetar med kunder och med utbildning.
Ett spännande jobb i ett stort dynamiskt team där vi jobbar nära TONI&GUY London på visningar och shower.
Möjlighet att arbeta på visningar på London fashion week.
Vidareutbildning i att utbilda, hur man arbetar med shower, visningar, presentationer och seminarier med målet att bli en del av vårt art team.
Ett internationellt sammanhang.
Om oss:
TONI&GUY är ett brittiskt ägt globalt frisörföretag med fokus på utbildning, vilket har varit nyckeln till företagets framgång i över 50 år. För närvarande har vi globalt 475 salonger och 17 akademier där TONI&GUY Stockholm är en av dem.
TONI&GUY Stockholm grundades 1995 och ligger på Hornsgatan på Södermalm där vi är ett stort team av stylister, tekniker, assistenter och receptionister som arbetar.
Ansökan med CV och personligt brev skickas till info@toniandguy.se. Intervjuer kommer att ske löpande.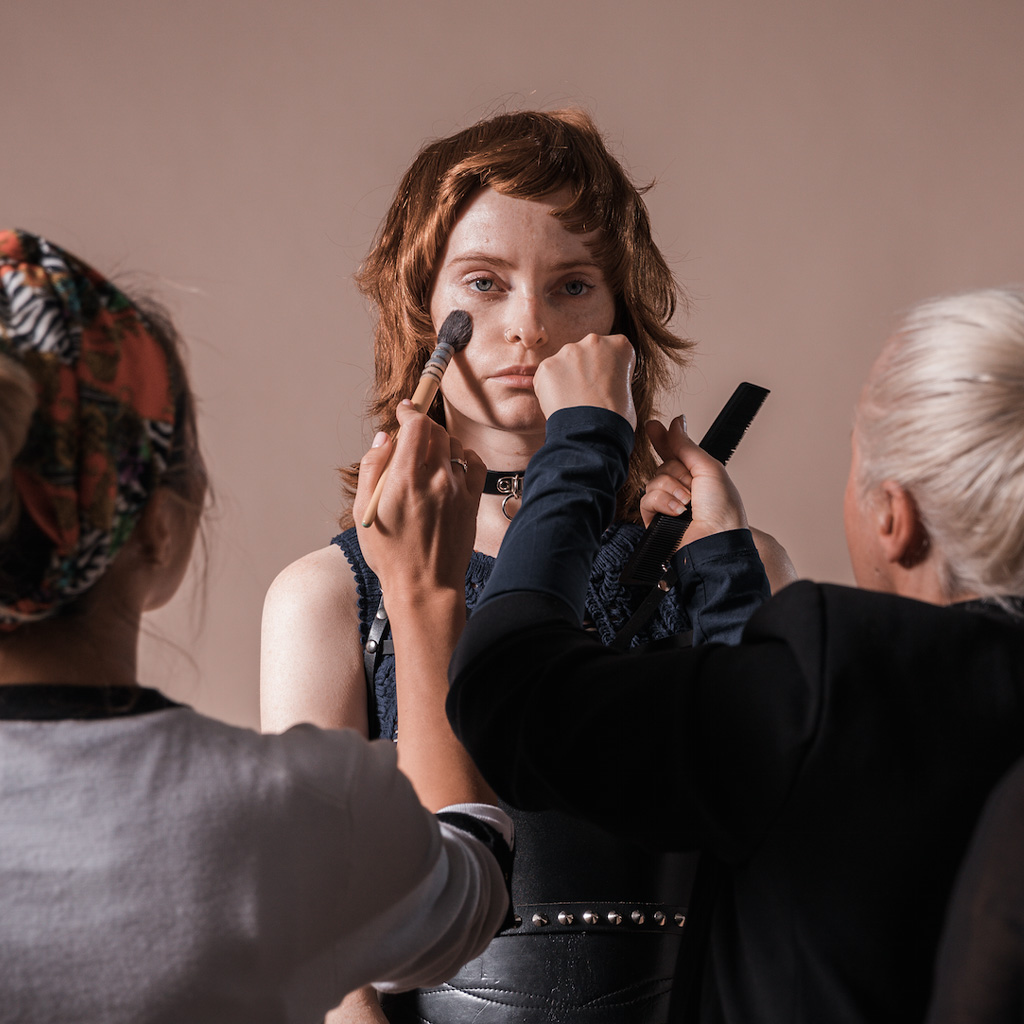 Your passport to a great career.
If you are looking for a career that takes you places, where you can be what you want to be, discover the world of TONI&GUY.
TONI&GUY STOCKHOLM are looking for ambitious, dedicated, and fashion aware people who want to specialize in cutting with the ambition to work on fashion shows and seminars to join our team.
Work with some of the most creative and trend focused people in the industry.
As a TONI & GUY STYLIST you:
Specialize in cutting and styling.
Communicate closely with our technicians who specializes in color when working on clients.
Actively involve yourself in on-going education in the salon.
Learn and work with our new collections both in the salon and with the art team on shows, seminars and catwalks.
Always keep yourself updated in fashion.
Offer the highest degree of customer service and skill to our clients set for all of our employees.
About you:
You are an experienced hairdresser.
Wanting to specialize in cutting and styling, leaving color to our color technicians.
Really enjoy working and communicating with clients.
A good team player - as teamwork is at the heart of what we do.
Have a drive to constantly evolve and to learn new things.
Confident in working in English as we are an International company and we have an international clientele.
Good listener and great communicator.
We offer you:
On-going specialist education for you to be able to specialize in cutting and styling when working with clients and with education.
An exiting job in a large team where we work closely with TONI&GUY London Academy on shows and seminars.
Opportunity to work on the shows at London Fashion Week.
Further education in education, shows, presentations and seminars with the aim of becoming a member of our Art team.
An international salon environment.
About us:
TONI&GUY is a UK owned global hairdressing brand with education focus which has been key to the growth of the company for over 50 years. Currently, there are 475 salons and 17 academies globally, where TONI&GUY Stockholm is one of them.
Founded in 1995, TONI&GUY Stockholm is located at Hornsgatan on Södermalm with a large team of stylists, technicians, receptionists and assistants.
If you are interested in working for one of the world´s leading hairdressing companies, then look no further, contact us now!
Application with CV and personal letter sent to info@toniandguy.se. Interviews will be ongoing.